Released by Jens Kafitz, 2021 - www.MariExtensionPack.org | Join us on
&
or
---
---
RELEASE: May 6th, 2021
BACKWARDS COMPATIBLE TO: Extension Pack 5 + 5 R2 | R3 | R4 | R5

MINIMUM MARI REQUIREMENT (for Mari 4.x): MARI 4.1v2
MINIMUM REQUIREMENT (for Mari 5.x): Unsupported due to Python Version differences
RECOMMENDED: MARI 4.7v1 or higher

| | |
| --- | --- |
| | MARI NON-COMMERCIAL is not supported due to restrictions by the Foundry |
---
ICONLEGEND

New Feature
Feature Update

Feature available in Nodegraph only
Feature requires Mari 4.7 or higher
Extension Pack 5 R6, the 5th free update of the Extension Pack 5 Series, introduces a powerful baking Bridge to Substance® and continued bugfixing.
For a full overview of the features released in Extension Pack 5 see each dedicated release notes.
The Substance Baker Bridge gives access to the Industry Leading, highspeed Baking Toolset of Substance 3d by Adobe® from within Mari.
Key Features of the Substance Baker Bridge include:
Ultra fast baking of Ambient Occlusion, Curvature, Thickness and many more via Substance Automation Toolkit.

Full GPU Acceleration where available, fast CPU baking otherwise

15 different Bakers

Per Baker Override settings (e.g. udim range, resolution etc.)

Bake Previews

direct import of results into Mari

highres to lowres Baking and mesh-linking (e.g. you only want to get occlusion from a couch onto the floor but not the walls)
Convenience Buttons to flip your Paint Through Image in X or Y have been added to the Paint Through Toolbar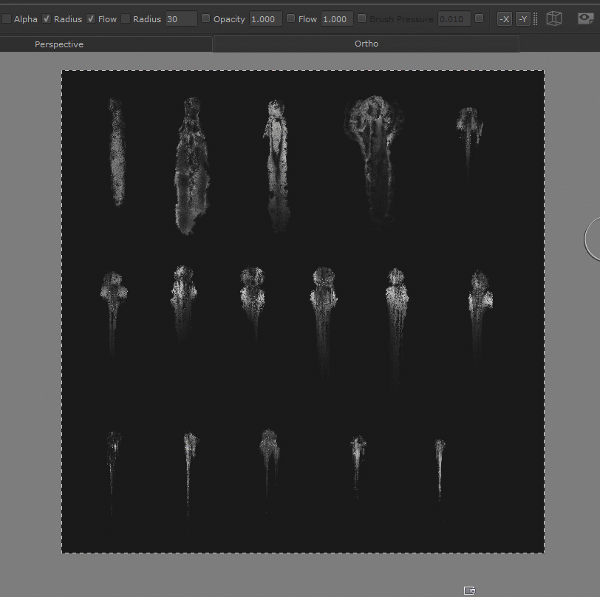 Image Manager Drag & Drop
Dragging multiple selected images from the Image Manager into either Nodegraph or Layerstack and selecting a Nodetype from the
Extension Pack Node Type Chooser, will now create one Node/Layer per Image
Unticking the 'Clear Existing Nodegraph' Option in the

Import Project Template

had no effect, and even when off, the existing nodegraph was still removed


slider values compared to a merge node was producing a different opacity
STUDIO DEPLOYMENT UPDATES
If you have previously downloaded the Help Files for offline usage you should replace it with the new one using

the method described here